Post by THELIONBOY on Oct 8, 2022 19:21:42 GMT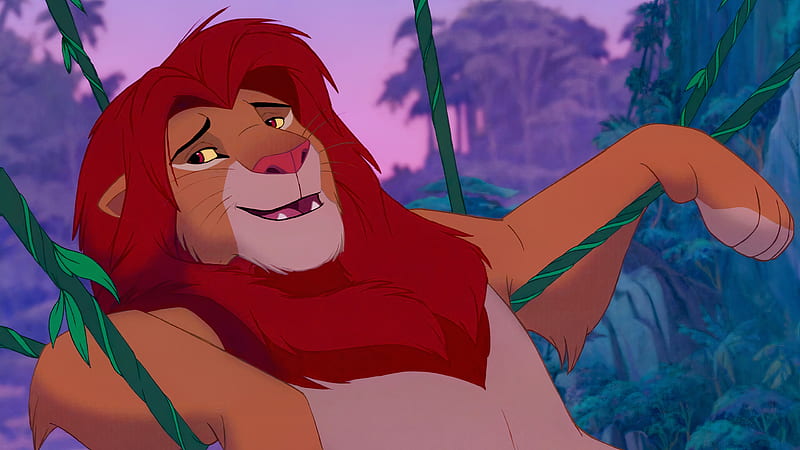 SIMBA
Nicknames:
---
Age:
Adult
Gender:
Male
Species:
Panthera leo (Lion)
Homeland:
The Pridelands
Allegiance or Pride:
Simba's Pride
Custom title:
King of the Pridelands
GENERAL INFOPersonality:
When he was a cub, Simba was adventurous, mischievous and naughty; and always was up to have some fun. He always liked looking for danger or fun, or just playing with anybody, be it his parents, Nala or any lion cubs. He didn't like bathing and loved bothering Zazu. He always wanted to be like his father - and his personality hasn't changed so much while getting older: he still loves adventures and sometimes he's still a cub inside. Now as king, he takes his responsibility seriously, and would lay down his own life for his kingdom.
Likes:
his family, his friends, his kingdom, sleeping through the morning, his bath to be peaceful
Dislikes:
Scar, enemies, hyenas in his land (later he starts to like Jasiri), his children disobeying him, Kiara and Kion on their way alone (geeez danger could be lurking everywhere), Rafiki hitting his head with the Bakora Staff
PERSONAL INFOFamily:
Mufasa - father, Sarabi - mother, Kiara - daughter, Kion - son
Mate:
Nala
History:
Simba was born as a prince, Prince of Pride Rock. He lived in the Pride Lands till his father's death... Scar, his jealous uncle killed his father, Mufasa, for the throne and exiled him. Running away, with no family, with no future, just with painful past behind, he was found in the desert by a meerkat and a warthog who became his best friends and raised him in the jungle called Hakuna Matata. Years later, Nala - his best friend from Pride Lands -, searching for help, found Simba in the jungle. Nala tried to make Simba go back, but the male didn't want. He thought he had been the reason for his father's death, therefore he didn't consider himself worthy of being king. Later, Mufasa's ghost and an old good friend, Rafiki knocked some sense into his head, and finally he went back to the Pride Lands to fight Scar for the throne.
Besides becoming king, Simba also became a father when Nala gave birth to Kiara and Kion, their children. Kiara being the older, Simba spent much time with her to prepare her for the future task: being queen. He was also very proud of Kion, who could find his place in the Circle of Life as leader of the new Lion Guard (although Simba didn't like this idea first). Things were not completely white: Scar returned as fireghost and tried to do everything to destroy the kingdom. Trouble happened after trouble, as Zira, the most loyal follower of Scar, started a war against the Pridelands too. It was the time of battles in the kingdom, but with faith in his heart, Simba worked hard to overcome the bad times along with his people. He ruled the land as well as he could, and always tried following in father's pawprints - although no doubt sometimes he made wrong decisions.
Despite his father, Simba was able to see his children grow up, see how they were gradually taking their place in the Circle of Life - which he was very grateful for. No matter what comes next, he will always protect his family.
ABOUT YOU
OOC Alias:
Alex
Age:
28
Proffered Pronouns:
He/Him
Timezone:
European